Yesterday and today the ground has been trembling here. Nothing major, the earthquake risk here is not so high, but we do live at the bottom of a mountain which is also a sleeping volcano *and* our country is constantly pushed by Africa toward the rest of Europe... something is bound to happen once in a while...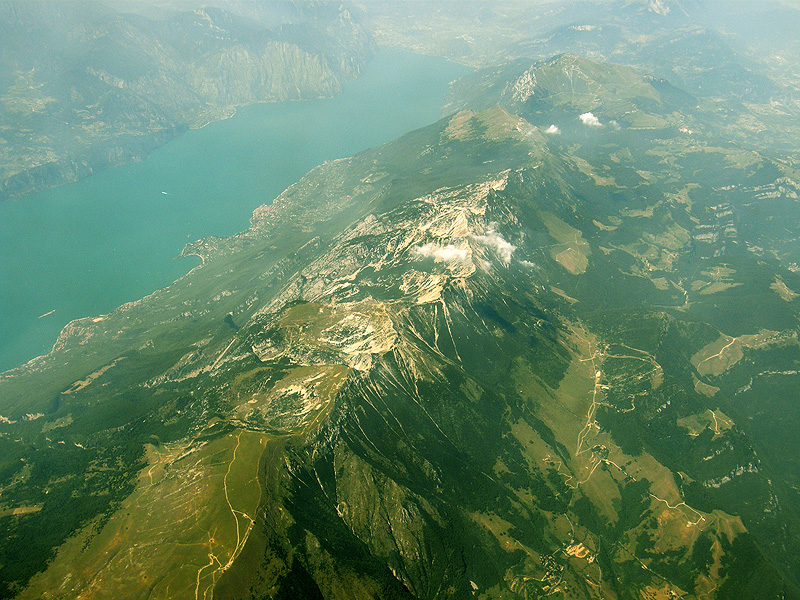 The Baldo mountains (Verona, Italy) - isn't it wonderful?
We swayed along in the night and today in the morning and, as a result, schools have been closed. There's no reason actually to close down schools, but after L'Aquila incident two years ago nobody is willing to take chances and the philosophy has quickly become "better safe than sorry". So tomorrow will be dedicated to inspect school buildings, and we will have one day off. I'll spend the day with my two smurfettes and... we'll be crafting!
But... even if I love how things have turn out, please Mother Nature, just keep calm and quiet. All this wiggle-waggle, even if subtle, is not what we need just now. Thanks.